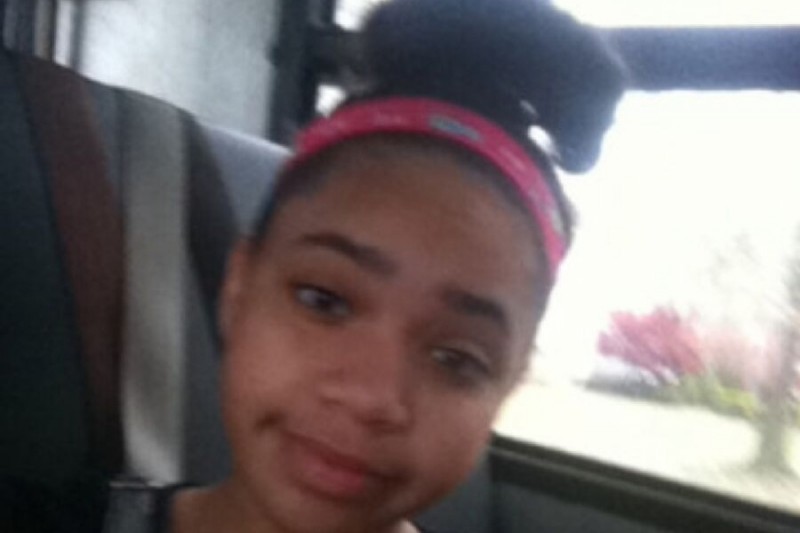 Picture Source: https://www.gofundme.com/BreshaM
There is no doubt that murdering someone is wrong, although some people may justify it if it means defending yourself against someone who initiated the attack against you.
An Ohio resident deemed her 14 year old daughter a hero after she allegedly killed her abusive father. Brandi Meadows stated that her child had  saved her family from her father, whom she claimed had been physically abusive towards them for 20 years.
The daughter,Bresha Meadows, has been charged with one count of murder for her involvement in the death of Jonathan Meadows, her 41 year old father, as stated on http://www.people.com.
The same source cited that Meadows had shot her father in the head with Jonathan's gun on July 28th. Records showed that Brandi  had contacted the police soon after the gun had been fired, but does not think that her daughter's act had any malicious intent.
"She is my hero. I wasn't strong enough to get out and she helped me. I am so sorry she had to go through this. She is my hero. Bresha helped me. She helped all of us so we could have a better life,"  Brandi said to the reporters of  the Cleveland's FOX 8 station.
Ian Friedman, Bresha's attorney,  told the writers of http://www.people.com, that his client had been in a chronic state of fear not just for her life, but also for her mother's and siblings' lives, prior to the shooting on July 28th.
She allegedly had witnessed her father physically abusing her mother for an unspecified amount of years, as if him hitting her wasn't bad enough.
"In this case, the facts will show that this young lady had no choice in her mind but to defend her mother and her family. She felt that if this would have continued that her mom would be the one who was dead," Friedman  told Fox 8 via PEOPLE.
He continued by saying that he will " provide Trumbull County prosecutors with witness statements as well as medical records to establish a pattern of abuse against Bresha's mother and siblings," via PEOPLE.
"I am hoping the prosecution will be able to fully appreciate what was going on in this home," he says. "This really was a justifiable case of self-defense."
Investigators has not been able to prove yet if Bresha in fact had grown up in an abusive household and is still contemplating if Bresha should be tried as an adult or a child for the murder of her father.
Bresha's sentencing has not been revealed yet;  she will return to the Trumbull County Family Court at the end of this month for a pre-trial hearing.
A GOFUNDME account has been set up in her name to help finance the court fees. $2,988 has been raised so far out of their $100,000 goal.
Anybody that's interesting in donating can click on this link-> https://www.gofundme.com/BreshaM
Source: http://www.people.com/article/ohio-girl-accused-kiling-abusive-dad-saving-mom?xid=socialflow_facebook_peoplemag